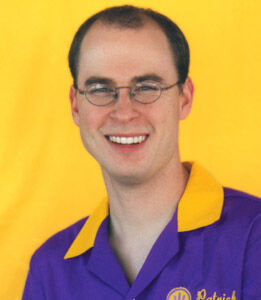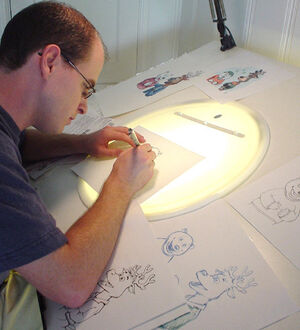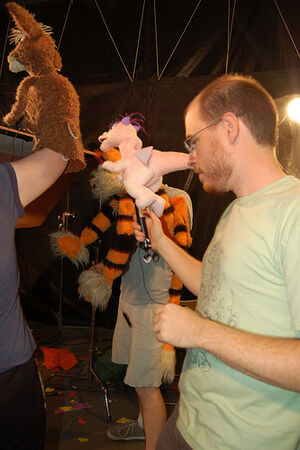 Patrick Johnson (born August 17, 1975) began building puppets and performing puppet shows at the age of 13. Growing up in San Leandro California Patrick, and his twin brother Sean would perform free puppet shows for the Main Library's story time, and at city wide carnivals and day camps.
In high school Patrick joined the San Francisco Bay Area Puppeteers Guild, an organization that has been invaluable to him. Through members of the guild he learned various puppet building and performance techniques. To date, Patrick has constructed more puppets then he can count and has performed puppet shows at hundreds of venues all over California.
While he's had the opportunity to puppeteer on several film and television projects his passion is live puppetry. Over the years Patrick has perfected his puppet manipulation skills and honed his comic timing.
Patrick is an active member of The Puppeteers of America and has served on the board of both the San Francisco and Los Angles Guild of Puppetry.
Swazzle Puppets Performed by Patrick Johnson
Swazzle Puppets Built by Patrick Johnson
Filmography
Gallery