One Way Street, Inc. is a Christian company that specializes in resources and training in puppetry, ventriloquism, and other creative arts. Founded in 1974 by Dale and Liz VonSeggen, the company is located in Centennial, Colorado, and employs over twenty people. In October 2006, puppeteers and long-time employees Todd and Amie Liebenow purchased the company and have continued to carry on the original mission.
Recently, Dale and Liz VonSeggen have taken the company back into their hands and renamed it, Creative Ministry Solutions.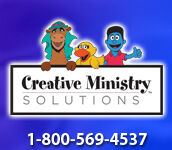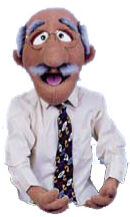 Puppet building
One Way Street's warehouse in Colorado houses a puppet building workshop known as the Construction Zone that employs about five full-time puppet builders and numerous cottage workers. The CZ creates all the high-end, professional puppets as well as a variety of other complex lines of puppets. A separate cottage industry based in Elkhart, Indiana, builds the consumer grade line of people and animal puppets.
Training events
The company sponsors over 40 puppetry training events throughout North America each year including regional weekend puppetry festivals, one-day training workshops, and a week-long international festival for Christian puppeteers and ventriloquists. These events include performances, competition, instructional classes, and retail sales. Within the past few years, the company also started another called Ministry Arts Xtra, or MAX for short. MAX is a four-day confrence featuring classes in a wide variety of creative ministry techniques. Skills like puppetry, gospel magic, human video, stick ministry, ventriloquism, ballooning, hand mime, music, drama, singing, and more are covered. Many of these workshops are performance labs so that the participants get deeper, more intensive learning experiences. 
Publishing
One Way Street publishes a monthly newsletter and many products including printed and recorded puppet scripts, how-to books, curriculum, and music. The company's most popular line of original music is the RPM or Righteous Pop Music series that parodies popular music, changing the lyrics to Christian themes.
Touring
Over the last 15 years, the company has put together various internship or performance teams that have traveled to churches and conferences, performing puppet musicals and teaching workshops.
External links