Bunghole in Sml was the imaginary friend of Jeffy in sml ,was the main antagonist in Jeffy's Imaginary friend
Appearance
Bunghole's appearance is shown as a creature with blue fur. He also has green hair, eyes, nose, and stomach.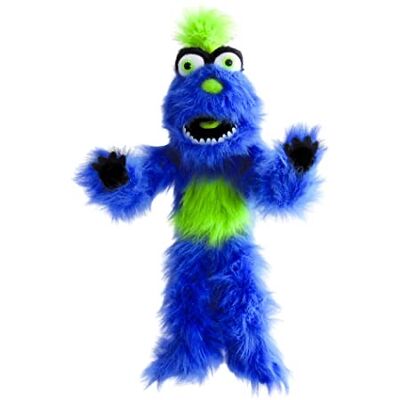 See Also
Imaginary Friends

Monsters
History
Bunghole made his first appearance in "Jeffy's Imaginary Friend!". He was created by Jeffy from clay. He is shown to be a good friend, but in reality, became bad. This caused Jeffy to be suspended from school and he tries to make Jeffy kill Mario.
Death
After thinking that Jeffy is being crazy after doing lots of bad stuff that Mario hasn't seen him do before, Mario called Brooklyn T. Guy for help. Brooklyn T. Guy came to their house with his imaginary friend, Booger. After being confronted, Bunghole tried to kill Brooklyn T. Guy with a gun, but since it was imaginary, he didn't die. Brooklyn T. Guy made Booger kill Bunghole by shooting him multiple times, instantly killing him.
Likes and Dislikes
Likes
Dislikes 
Good things
Green beans
Booger
Criminal Record
Attempted Murder: Bunghole has attempted to shoot Brooklyn T. Guy, but since he's imaginary, he didn't die. But if it was real, he would've murdered him.
Trivia
His name is a reference from the TV Series, Beavis and Butthead. Where whenever Beavis is on sugar high he says "I am cornholio, and I need TP for my bunghole"
In the vlog he was opened in,

Chilly Jimenez

mentioned Bunghole looks like Logan and even made a comment syaing that.
The puppet also had a type of squeaky toy inside him, Logan removed it because he found it to be pointless.
Since Anthony Miller is no longer part of the SML crew, it is likely that Bunghole won't be seen in future videos again.
Death Count
Jeffy's Imaginary Friend!